Users can sign up, declare a goal and form a team of friends to help achieve the goal
The site recommends teammates (friends) based on your profile (similar goals, age, gender, etc)
Complete privacy and anonymity for all users; other users can only see your team and blog posts if they are members of your team
Every member can keep in constant contact with his/her teammates via email, web, and text message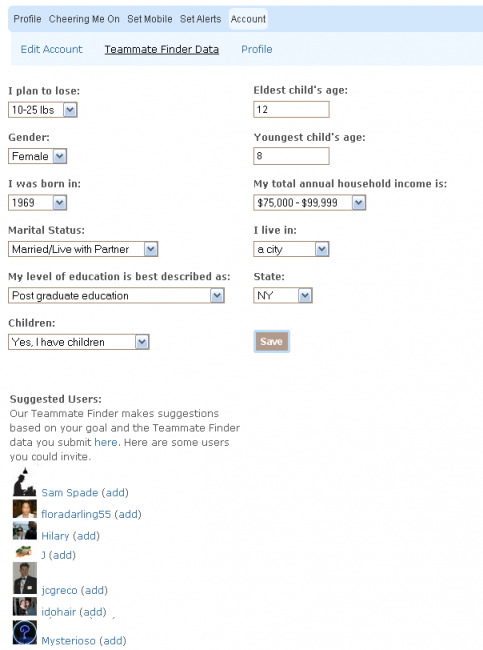 Set a Goal; Find Teammates to Support You
The client wanted an intuitive site that makes it easy for members to declare their goal, find teammates, and invite others to sign up. They also wanted each member to be able to maintain a profile. A list of their teams, comments, blog posts and other content they create would be shown on their profile page Members must be able to:
Blog about their goals and the steps they are taking to achieve them
Send Twitter-like status notes (text messages) to their teammates when they need support
Bookmark their favorite topic pages and subscribe to favorite authors
Maintain a personal profile
Find lists of their teams, blog posts, and comments on their profile page
Send each other messages of support
Create topic pages (e.g. "How to Quit Smoking")
Contribute resources and other helpful web links
Accumulate user points
Flag offensive content
Use social bookmarking tools to share the site on other social networking sites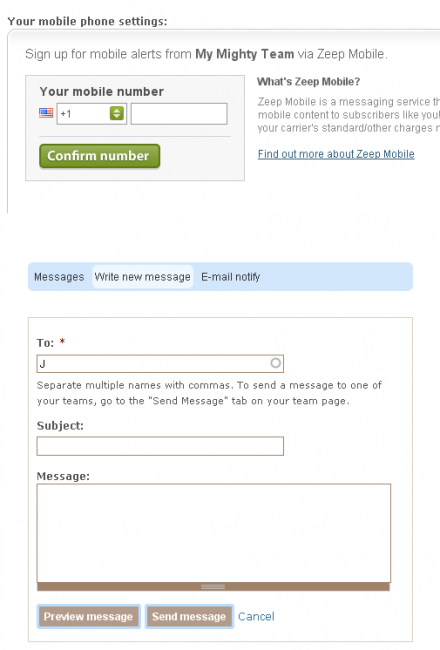 Technology & Expertise Utilized
The site's team architecture is built on a heavily customized version of the Drupal Organic Groups modules
Several custom modules where also developed to provide Facebook-like features (friend list, private messaging, groups, member guestbooks)
Numerous custom Drupal Views, Blocks, Templates, and a custom theme augment core Drupal to provide the same kind of intuitive user experience that visitors have become accustomed to on other large social networking sites
All messaging (SMS, email, web) is controlled by the Drupal Subscription and Notification modules. This allows members to pick and choose how they want to be updated for each of their teams (SMS for some, email or web for others)
Integration with other social services (Plaxo, Gmail, Digg, etc) to foster growth and encourage member growth and stickiness
Technivant has always delivered what it promised, on time and within budget. Estimates and scheduling were detailed and crystal clear.
Joan Greco, President, My Mighty Team