Future West Virginia, a program originating under the US Recovery and Reinvestment Act, provides an education and training platform for underserved rural communities in West Virginia.
This program has set up 60 public computer labs in the community centers of local fire departments in an effort to extend Internet and broadband access to under-served communities.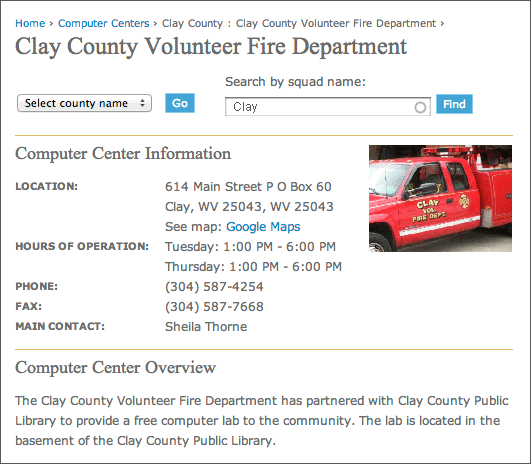 Technivant was selected to develop a Drupal content management system (CMS) and e-commerce platform that allows program leaders and local mentor volunteers to organize training and volunteer opportunities for the citizens of West Virginia.
Drupal development
Drupal theme development
Training
CRM integration
E-commerce storefront
Payjunction payment processor integration
Custom Google Maps tool
I am delighted with the website and the editing features. Excellent. So user friendly. I especially think the investment in the squad page customization, volunteer & learning opportunities was well worth the time. It is a powerful organizational platform. Our computer mentors and fire department partners will be thrilled. And so will our federal partners.
Traci Hickson, Director of Communications, Future West Virginia