Bloomy Controls is the leader in automated test, data acquisition and control systems. Bloomy needed a responsive alternative to their legacy HTML so they turned to Technivant and Drupal.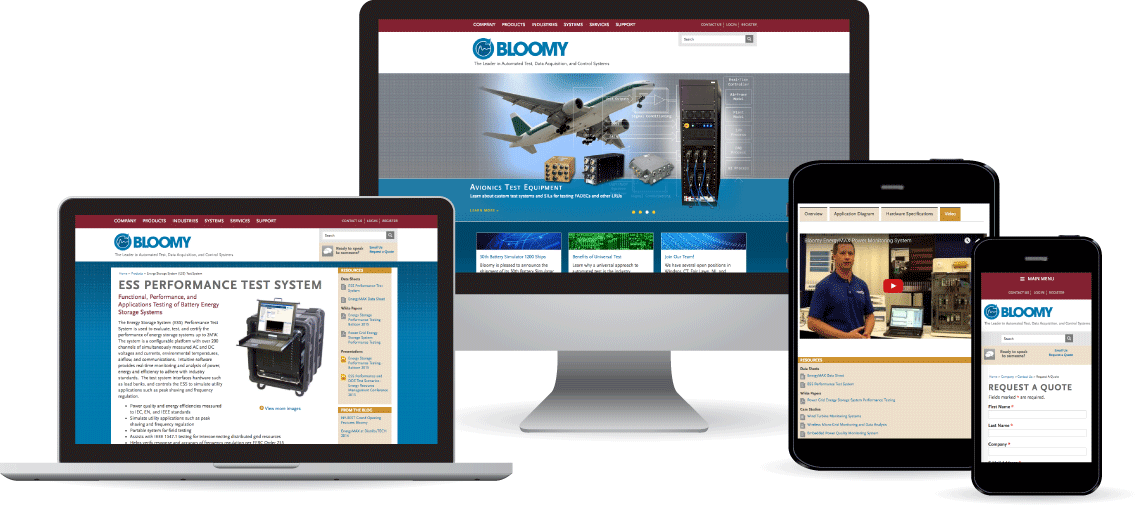 Achieving Outstanding Service & Support
We developed an exhaustive Resource Library wherein Bloomy can provide videos, datasheets, white papers, presentations on each of its products. Users can quickly drill-down to find the relevant product specs or use the site search tools. Along with sidebar message to match the relevant product resources with the product pages and ready access to support forms
Bloomy achieves outstanding service and support for its customers, recognized often in industry.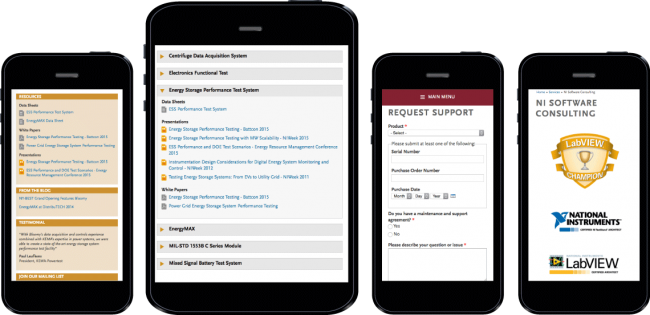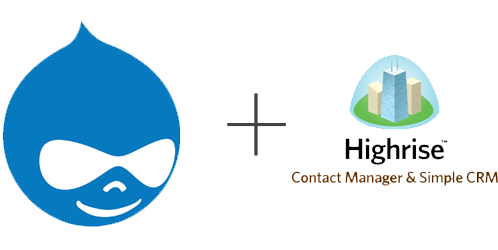 Integrating Web Analytics to Improve Lead Generation
In addition to developing a new site, Bloomy needed better web analytics, improved contact and lead generation, and data integration with their Highrise CRM.
Technivant developed custom Drupal functionality to route webform requests to directly to subject matter experts at Bloomy based on the referring page the user was on before they submitted the webform.
We also implemented file downloading tracking and analytics to give Bloomy a clear record of file downloads and usage. Analytics are fed to the Highrise system where they are made actionable by Bloomy techs and support staff.